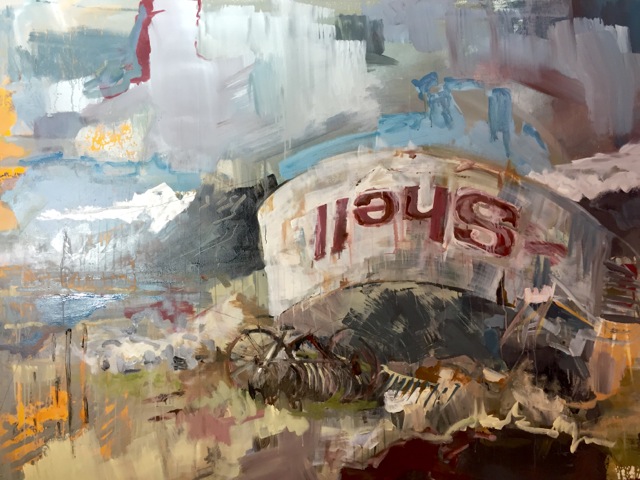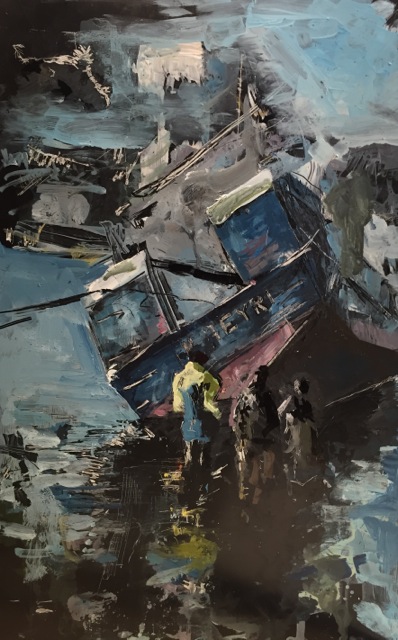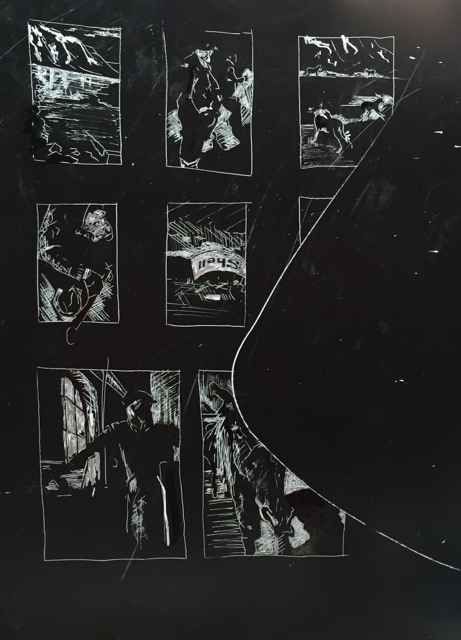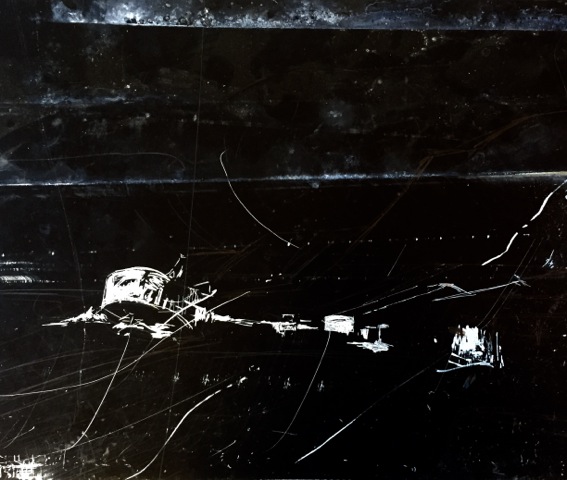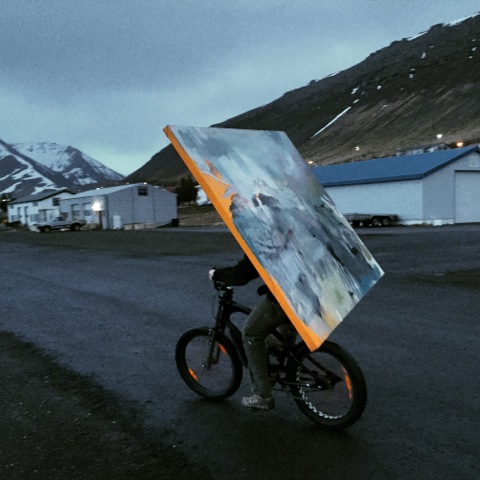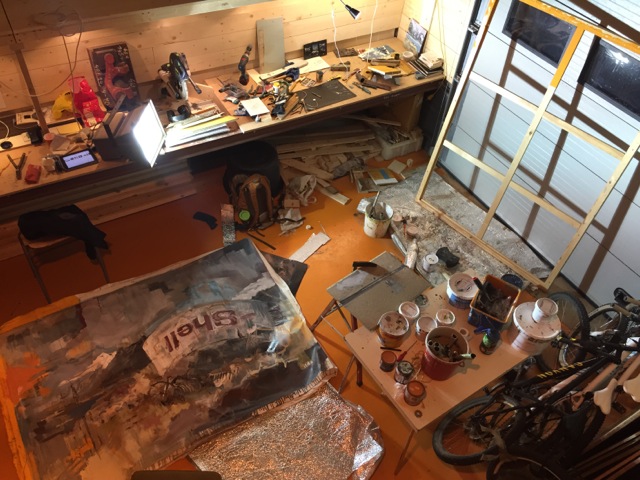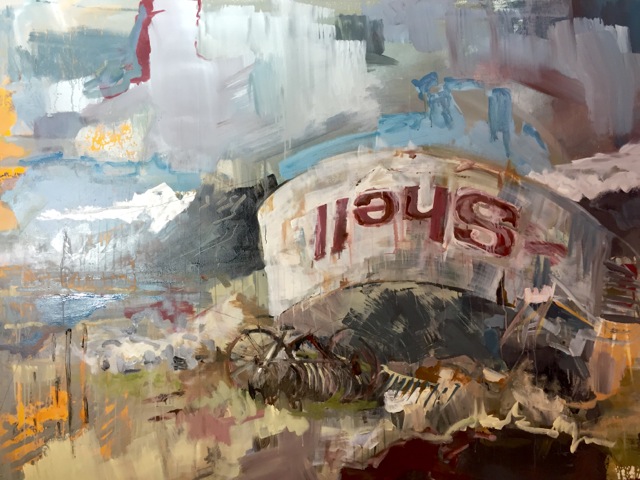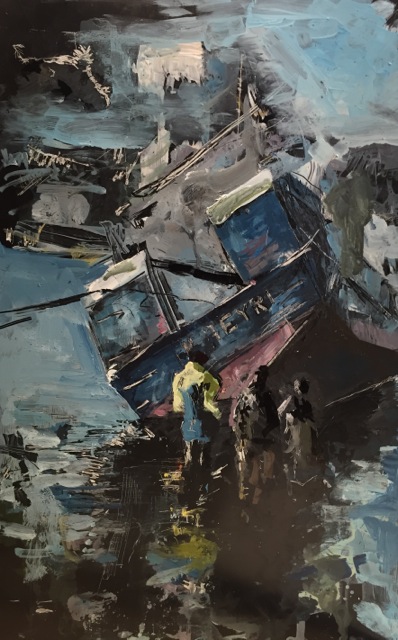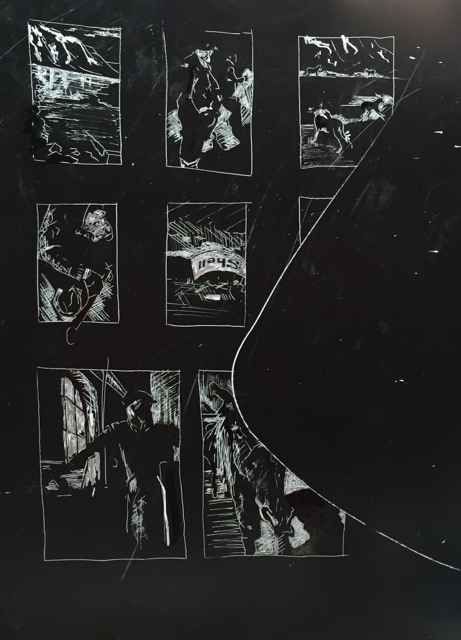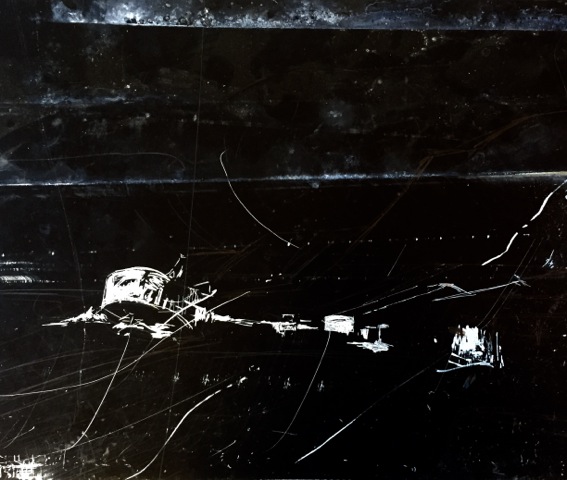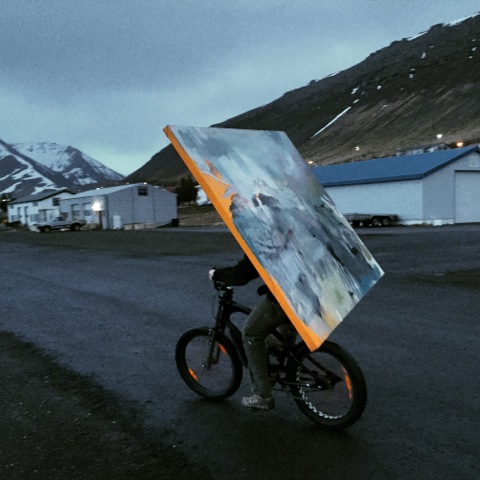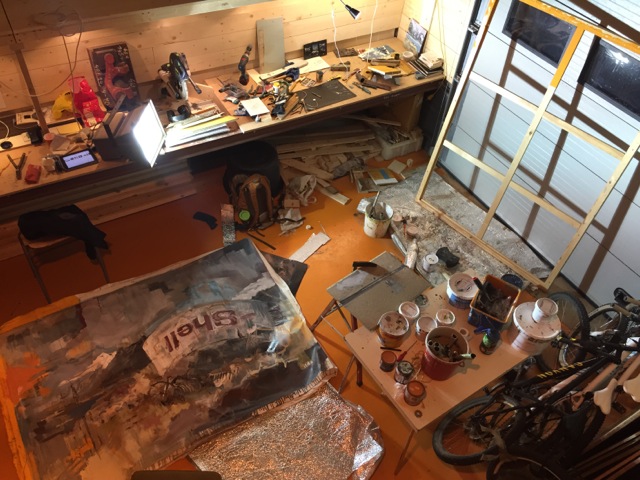 On Monday May 11th—day 3 at the Westfjords Residency— I read in the New York Times that the Obama Administration had granted Shell conditional approval to drill for oil and natural gas off the Alaskan coast. As the Arctic's ice cover has steadily shrunk the oil companies have begun to look north, greedily sizing up reserves inside the Arctic Circle that were previously inaccessible.
Later that afternoon, Wouter took a few of us into the valley behind Thingeyri. Next to an old farmhouse sat, quite like a UFO that had crashed landed, a Shell oil silo that had been flipped upside-down in winter winds. I was perplexed that in such a remote corner of the world there was industrial detritus like this.
So I painted it.
The painting is composed of the colors of Simbahöllin. I used only the house paint I had access to from Wouter's workshop.
The rest of my days in the Westfjords, I did some experimentation etching into a sheet of aluminum I found and selectively painting over parts. I etched with a screw and flat-head screwdriver.